Fought For Me Like A Champ
I just figured if the cops were willing to lie, I was going to be screwed. Barry W. Engle PC dug into the case, found the evidence that showed that I was telling the truth and got justice. I couldn't have asked for more from a criminal defense firm.
Good Guidance And Advice
Mr. Engle has represented me on a DUI matter. The laws pertaining to this matter have gone through some recent changes and he educated me on how these changes impacted my case, and how they might be most useful in presenting my defense. He discussed strategies with me, made recommendations to me and presented my case to the Court . I was impressed how he found problems with the prosecution's case, and pointed them out to the Court. He took the time to prepare me for the upcoming proceeding and guided me through it. He always returned my calls promptly and seemed genuinely concerned about my welfare.
Barry Put My Life Back On Track
Several months ago I found myself between a rock and a hard place, I had used Barry W. Engle PC before for a communication breakdown between myself and another individual and was happy with the outcome, so I decided to contact their office and see if they could help me through my dilemma.

After the initial consultation, which unfortunately happened to behind concrete walls and bullet proof glass, I decided to hire Barry ato begin working with me through my time of despair.

Having dealt with attorney's in the past, I am familiar with some of their approaches in keeping the potential client optimistic towards a dismissal so they are more likely to get the case. Although, everything was somewhat positive they constantly reminded me of the allegations and consequences I was faced with should I be found guilty.

As the days moved closer towards my highly anticipated court date, I often found myself unsure and highly stressed from the potential for an average American behind a wooden bench wearing a rob and holding a gavel to find some character defect in myself and decide to figuratively "throw the book" at me. It was in these times that I would call Barry; as all attorneys are often busy,Barry would find the time to take my call and if he was away from the office I would always get a return call by days end.

Furthermore, we would have monthly "strategy session" in which all involved parties would discuss in greater detail the facts and would come up with an action plan. If it hadn't been for these "strategy session" I would have been running blindly in the dark. I was able to understand the approach they were taking with the District Attorney and reassure them them I was doing everything I could to help alleviate the DA's case against me.

My court date finally did arrive, I was already prepared for the outcome because of the preparation put together by my excellent legal representation. I'm not sure I would be able to say this if I had decided to go other routes. In my case, everything worked out in my favor and I was very delighted to have my life back without additional stressors.

Let me just say that anyone who finds themselves in a difficult situation they had never envisioned is always going to want everything to be dismissed and life to resume as normal, but unfortunately the court systems are not designed that way. Every once and a while there may be a loop hole to jump through, but for most of us we have to face the consequences for our past mistakes. These errors in judgement can be enormously diluted if you have the right legal representation. I would strongly encourage anyone who is looking for a great legal representation team to give Barry Engle a call, I am living testimony to the arduous time they have helped me through and put my life back on track.
Trusted Attorney
I've known Barry for a number of years and when my daughter got into some trouble with the law he was the first one I called. Barry did a great job of explaining all the aspects of the case, where there might be sticking points and what the probable outcomes would be.

We discussed the strategy of the case and what options my daughter had available to her and how best to proceed. He was always available when we had any questions and arrived prior to the hearing so we could ask any last minute questions and prepare us for the hearing.

Barry did an excellent job and I would certainly use him again if the need arose.
Barry Engle Is SUPERB
I knew Barry when he was in high school. I never expected to need a criminal lawyer, but the world works in strange ways. He was and is the only lawyer I would ever call. He is brilliant, creative and I trusted him with my life. He delivered, and in so doing I would never consider calling anyone else. I trust him implicitly.
Barry Is Simply The Best
Barry Engle is simply the best,I've had a positive experience with MR. Barry Engle and the staff at his office. I like the way the office sits down and has an open discussion about my case and as a team they worked together to make the best plan for defense. They were open an honest about what they thought about each and every situation. They were very knowledgeable about my situation, they kept me informed, they quickly responded to all of my concerns, the Engle office is extremely trustworthy. I've had many experiences with many attorneys, and Barry and his staff ranks right up with the very best of them MR. Barry Engle is professional and a very knowledgeable defense attorney that made all the difference in my situations. I'm quite satisfied with the services I've received at this law office. He responded quickly to my questions. His staff works hard and were very kind to me. I wouldn't hesitate to contact him again if the need presented itself. Why he has only a 7.6 avvo rating is beyond me.
Barry Engle Knows His Law
If you have to trust your life in somebody's hands Barry Engle is definitely your man. He knows his Law.

On my behalf, Barry Engle has prevented unjust prosecution and judgement by a jury of my peers. With utmost respect for each individual's personal beliefs and views; Barry upholds a professional code of conduct in law 'what is truly right and wrong' in every circumstance. Barry's exceptional work ethics and integrity exceeds his reputation. His values hold firm to the legal system and the justice it's entitled to provide. From personal experience, Barry Engle is tried and true to give his 100%.
Get In Touch with our Criminal Defense Attorney
Portland Criminal Defense Lawyer
Liberty Is Precious.
It's right up there near the top. As in: "Life, liberty and the pursuit of happiness." It's also the most precarious. In the criminal justice system you are about one bad minute away from loss of liberty. Loss of liberty to drive, loss of liberty to see your children, or loss of liberty in the most literal sense of incarceration. It doesn't take much to get you there either. One "wrong place at the wrong time" or one person who is willing to say the wrong thing about you whether it is true or not.
How Does My Portland Criminal Defense Lawyer Help Protect My Liberty?
At Barry W. Engle PC we are all about your liberty. We are about protecting your rights under the law and the constitution. We are about being there when we are needed. Does that mean phone calls at 3AM? All the time. Does that mean being there physically with you when the police are trying to search your home? Done it, been there. Does it mean standing up for you in very public situations when it seems like the world is against the both of us? Most days.
What Can Barry W. Engle PC Do For Me?
If you get charged with a crime, you want to hire Barry W. Engle PC. Lots of people have: cops, doctors, ministers… Our biggest source of business is word of mouth. We represented people like they were our best friends. Then they sent their best friends, and so on…
When you hire our criminal law attorneys, here's what is going to happen:
1. GET YOU OUT OF JAIL
If you already are, then great. Otherwise, we are going to get the right information to the right people to restore your immediate freedom.
2. GET TO KNOW YOU
A lot of Portland criminal defense lawyers miss that one. People aren't defined by their charges. They have lives. They've done stuff. We're not representing charges, we are representing people.
3. GATHER INFO
Police reports, 911 calls, witness statements. Then we have our first of a series of "strategy conferences." Let's find out what you have to say about what the police say about you.
4. INVESTIGATE
Barry W. Engle PC uses only the highest quality private investigators who get the rest of the story. Cases are won in this stage. It's easy to take the first version. It's hard to dig deeper. We do.
5. RESEARCH AND WRITE
We are up to date on the latest case law. It changes every week. We are going to write and file the motions that you need to protect your rights.
6. PREPARE
You are involved. You are a key element of the team. As we are preparing for the trial through the strategy conferences, you are a participant. Many times, the client gives us insight that we couldn't have had. "Uncle Jesse couldn't have seen anything, his vision is terrible. Talk to Aunt Becky."
7. NEGOTIATE
It's important to wage peace even while preparing for war. We are always preparing for trial, but it would be foolish to not notice that most cases resolve by negotiation. The best offers however go to the attorneys who investigate, research, and prepare their cases. That's us.
8. PRESENT
The trial is our finest moment. Our time to shine. We are experts at litigation and it shows.
Your Liberty Is As Important to Us As It Is to You
---
What Is The Philosophy of Barry W. Engle PC?
Well for one, we are not here to judge. That's somebody else's job. Most criminal charges are based on an incident that is just a few minutes out of a person's life. I've been doing this for over 20 years. I still haven't met anybody that I couldn't find something about them to like.
We are not in favor of crime.
It's a common misconception, but a silly one. We are in favor of liberty and freedom and we are very passionate about it. So passionate about it that we think it is more important than the charges, the police, the prosecutor, and certainly more important than our opinion about your charges. It's so important because if the full list of legal and constitutional rights is not afforded every accused person, then they are not guaranteed to any of us. So we don't look at a case and say, "how can we support or discourage crime." We look at it and say "how can we defend this person's rights, including the right to the presumption of innocence unless and until proven guilty beyond a reasonable doubt."
Let's talk about "presumption of innocence."
It's a great idea, but makes us think, "If you are presuming this guy is so innocent, how come he's in jail right now?" It also isn't lost on us that the same people that see a person's booking photo on the television are going to be the jurors in a couple of months. How innocent are those jurors going to presume that he is? Don't think for a minute that this is going to be easy. The concept of presumed innocence is huge, but it gets smaller when you stir in prejudice, racism, preconceived ideas, and a press that too often says "alleged crime" with an audible wink.
---
Our philosophy is simple. We want to be there to protect the rights of people when they need us most.
HOW DO I GET BARRY W. ENGLE PC ON MY SIDE?
Your liberty is at risk. Call a Portland criminal defense lawyer at Barry W. Engle PC to protect it.
Member Associations
OCDLA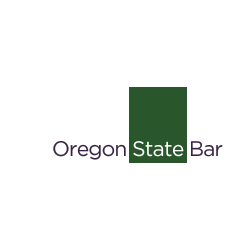 OR State Bar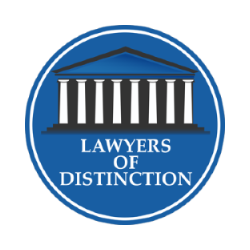 Lawyers of Distinction
Top 10% In The USA